"Exploring is a worksite-based program. It is part of Learning for Life's career education program for young men and women who are 14 (and have completed the eighth grade) through 20 years old. Exploring's purpose is to provide experiences that help young people mature and to prepare them to become responsible and caring adults. Explorers are ready to investigate the meaning of interdependence in their personal relationships and communities." (
http://www.learning-for-life.org/exploring/index.html
).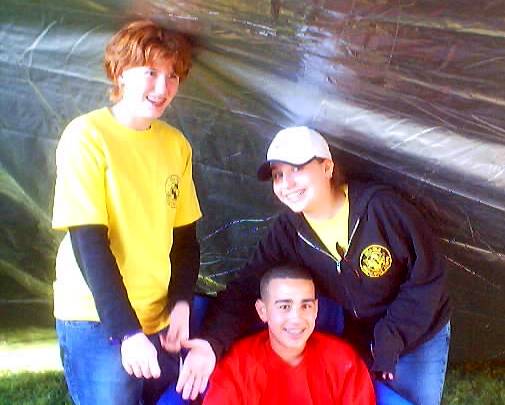 EMS Explorers Jenn R. (left) and Whitney M. (right) tend to a patient.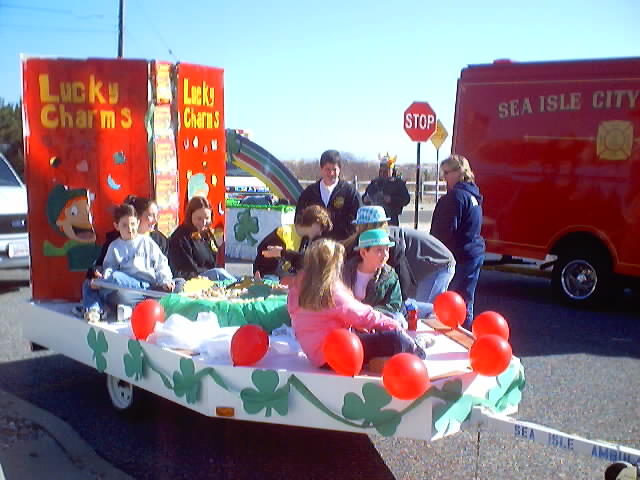 EMS Explorers with Post Advisor Mary Romano (right)

The Post Advisors are: Jim Arsenault; Bunny Becker; Chief Dan Fay; Assistant Chief Phyllis Linn; Daron Laricks; Mary Romano; and Matt Steelman.

EMS Explorers Float, St. Patrick's Day 2003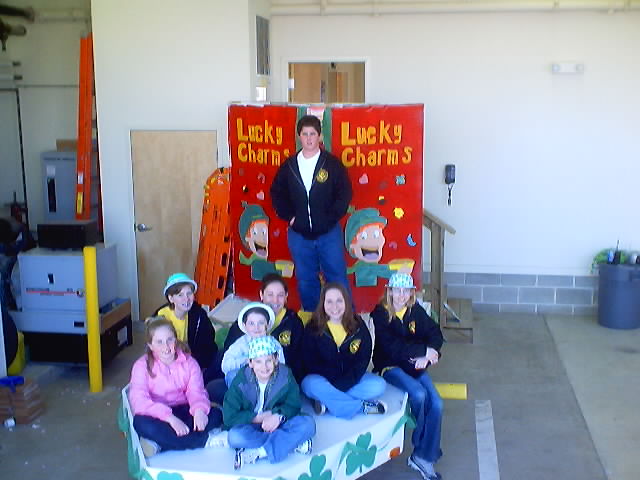 John McC., Jenn R., Ashely V. (with siblings & cousins), Whitney M. & Theresa L.