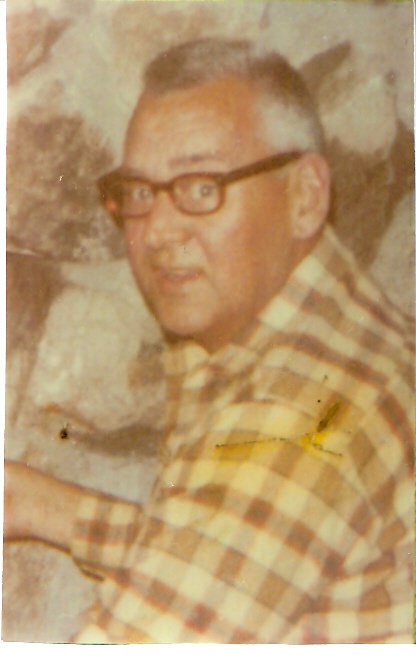 Nile R. Linn, Sr.
Sea Isle Ambulance Corps
After retiring with 20 years of service with the Philadelphia Fire Department, Nile Linn, Sr., moved to Sea Isle City, N. J., becoming very active in community and emergency medical organizations. Nile joined the Sea Isle City Volunteer Fire Department and the Sea Isle Volunteer Ambulance Corps and also worked part-time as a dispatcher for the Sea Isle City Police Department in New Jersey.
On July 15, 1972, the Sea Isle City Police received a radio call from the U. S. Coast Guard of a boating accident involving two people. After loading a patient at the scene, gusting winds blew the ambulance door, striking Nile in the chest and head. Nile collapsed in cardiac arrest and died after unsuccessful resuscitation attempts at the scene. Although only serving as a member of the Sea Isle Ambulance Corps and Fire Department for four years, Nile was a faithful, devoted, caring volunteer who was always there when needed. He was 57 years old.
Enshrined on the National Emergency Medical Services Memorial, Colorado Springs, Colorado, 1996. Enshrined in the NJ Dept. of Health, 2000. Enshrined on the Cape May County Public Safety Memorial, 2002.
CAPE MAY COUNTY PUBLIC SAFETY MEMORIAL

On Sunday, April 28, 2002, New Jersey Governor Jim McGreevey, United States representative Frank LoBiondo, New Jersey State Senator James Cafiero, and State Assemblymen Jeff Van Drew and Nicholas Asselta joined local police, fire, and rescue workers for the dedication of the Cape May County Public Safety Memorial Project.

MEMBERS WHO WERE ACTIVE THAT MADE "THEIR LAST CALL"
Howard J. Wright
FIrst Chief - 9/4/1956 - 12/1957, EOW 5/17/1979
Bernard Jargowsky
Chief - 12/1957 - 12/1963, EOW 1978
Gerard A. Desiderio, NJEMT-D, 10/16/1960, EOW, 11/7/2003



Michael P. Cullinane
Sea Isle Police Department
Patrolman Michael "Mickey" Cullinane, age 30, became the third officer killed in the line of duty in Cape May County. The incident occurred on the morning of Wednesday, August 26, 1992, when he was overcome by lethal gases while attempting to rescue a worker from a construction pit. Despite the obvious noxious fumes and danger, he and two other officers went into the hole to assist the unconscious man. A member of the department for eleven years, and a highly decorated officer, he came from a long line of police officers. He left behind a wife, Stacy, and a young son.

The memory consists of a 30-ft. long, 5-ft. high tribute wall that is faced with black granite and also portrays a 24-inch sundial on a pedestal marked, "It's time to remember... Police, Fire, EMS." There are three flag poles positioned behind the wall that fly the American flag, POW flag, and the State of New Jersey flag.

The Cape May Memorial is located at the northeast corner of US Rt. 9 and Crest Haven Road in Cape May Courthouse, NJ.

EOW = End of Watch
MEMBERS WHO WERE ACTIVE THAT MADE "THEIR LAST CALL"
Martin Graber, NJEMT-D, EOW February 2004
Blanche C. Short
Born 8/6/1939, EOW 12/10/2007
Elizabeth Bergus - EMT/FF
EOW - 12/18/2007